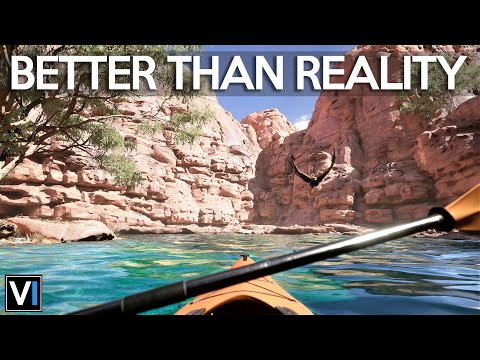 I'd like a review from an actual paddler.
Goes w/o saying, I prefer 'doing' to 'simulating', and the floating paddles (no arms) kind of bothered me as well as having no sprayskirt, but overall looks kind of cool, maybe something for you folk up in the frozen north.
A couple I'd like to see (for starters) is: a surfing version and one in a heavy storm.