Very cool. Couple of things in there I would never have guessed (like, the gel coat goes down first!).
I love my Prana even more now
Paddling porn at it's best!
Same way they make a 100' boat.
Not that they had enough time in the above build video but, I wish they had gone into the design and development of this series of boats a bit. This video has a bit more detail.
Jesper Kromman - Anderson has designed boats for Zegul as well.
More here: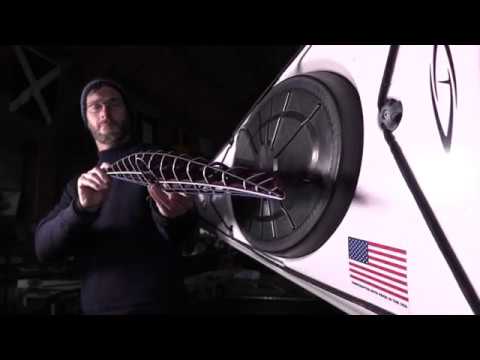 Paddledog52, thanks for the Episode 8 video. I regret not having the time, resources and exposure to the forum 30 years ago, my kayaking expectations would have taken a different track. I admire what you guys can do in a kayak, but ven then, I'm not sure I could've evolve to the level. It sure is exciting to see the videos and the information on boat and paddle design.
Wormdevil, very nice follow up. Not sure how I missed the original posts.
They could do better to add 1/2 lb. of glass behind all their cockpit areas. Some people sit and insert their legs first. Five of the 7 CD hulls I bought used have fractures behind the cockpit. Three layers of cloth or two of mat make it solid like it should be. 16" x 8" glass 2-3 layers thick would add very little in weight. I have reinforced all my hulls.
And speaking of the Prana… one for sale out West: