This may be a bit of a stretch in terms of what is appropriate for our forum and if it is out of line, I vote that we just delete it. There are definitely some paddles, or oars, involved so you be the judge. If it's wrong I'm fine with it disappearing.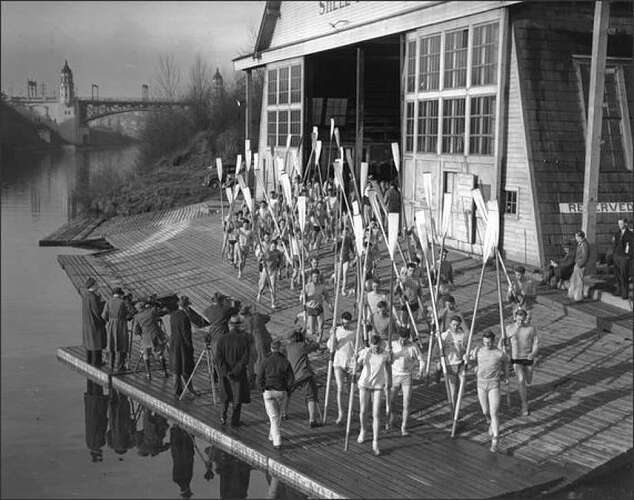 I came across this video this morning about the ASUW Shell House at the University of Washington where the "Boys in the Boat" got their start. It is of particular interest to me because I grew up just a few blocks away and was in there a lot when I was small. The Lake Washington Ship Canal that the Shell House is sited on is part of my territorial waters and over 60 – 65 years I have passed through it over a thousand times swimming, on wooden rafts, in a stolen concrete mixing tub, a collection of homebuilt rowboats, a homebuilt prone paddleboard in the '60's, a small homebuilt hydroplane, a homebuilt runabout, a cabin cruiser, rented canoes, and every kayak I have ever built, owned or borrowed. As a kid, the Shell House was where we took the forged notes from our "Mothers" that gave us permission to rent canoes from the UW. It was really key to my development as the twisted senior citizen ocean boater that stands before you today.
Bottom line is that maybe you have more time on your hands than you once did, "The Boys in the Boat" strikes a nerve or you arrived 17 minutes early for your Covid shot and need a diversion. I promise you that the video is well produced and may be of interest even if Seattle, "The Boys in the Boat" or I bore you to tears.