Good vid, PD52, thanks for posting!
Love a company that puts out US labor made product.
Just wish there was a whitewater-inspired ocean play boat in the Jackson line up… (knowing fully that the demand is not as high for such).
sing
It was Eric Jackson's DVD 'Bracing and Rolling' that got me started getting safe and comfortable in the kayak. Many thanks.
You have to love the comment "we do inport some parts from Kentucky and North Carolina". I hope this pride and craftsmanship continues to permeate Jackson's current products.
Great video! I own two Jackson Tupelo's and love paddling them. I can appreciate them even more now. I see now it's a great value for the joy they bring. Thanks!
Yeah, I really got a kick out of that comment! LOL! But, it resonnates with me. My mom was a stitcher and a proud member of the International Ladies Garment Workers Union of the America. I appreciate American made and american workers.
I enjoy my my 5 Islander waveskis that were carved by Island Waveski in Cocoa Beach, Florida. I enjoy my Infinity Waveski, carved by Infinity Surf at Dana Point, CA. I love my Sterling Kayak Progression that is custom crafted in Bellingham, WA. I enjoy fishing from my Hornbeck canoe that was designed and crafted by Peter Hornbeck (Grace rest his soul) in Olmstedville, NY.
I regret never getting a Coaster kayak from Broze Brothers' Mariner Kayaks from Washington before they retired. I still hold hope for getting a MacSki, now that it is being produced in the US by Ian MacCloud. I have a not so-secret lust for a carbon/kevlar Petrel Play by Joey Schott of Turning Point Boatworks.
I am blessed with the privilege and means of having supported and benefitted from these American craftsman!
sing
I almost bought a Jackson Journey to keep at the marina - I had the opportunity to paddle one before I was ready to buy and liked it a lot. Well made, nicely thought out kayaks and I love all of their crazy color combinations too. Ended up getting a Dagger Stratos 12.5 which was a bit shorter and fit better in the space that I had.
Yeah, Jackson Journey (which has returned for 2023) is their version of a boat which can be used for rock gardens. Another one is the now discontinued Karma RG.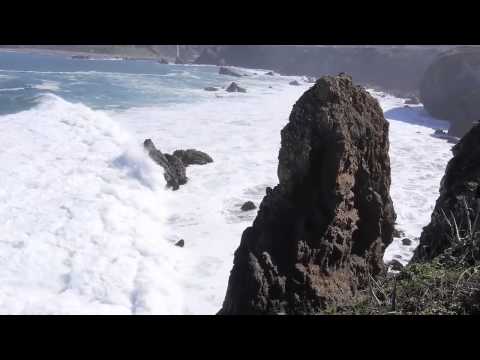 I couldn't figure out what niche the Jackson Tourney fills. Its specs are 14'x24". The description is that it is "fast" for the size and that it is "rudder optional." The two details make me think this is more a point A-B boat for (medium - big) paddlers transitioning from inland waters to ocean touring.
I was very interested in the Dagger Alchemy 14s because of the rocker and skeg which made a seem like a good day tripping play boat (surf and rock gardens). Lost a chance at a used one. Now, it seems the Dagger Stratos 14.5s is the replacement for the Alchemy 14s, but with dimensions for a slightly bigger paddler.
Are you in the Stratos 12.5 s or l version? What type of paddling are you doing with it?
sing
@sing - I have a Stratos 12.5 S. It is pretty tiny, but a fun little boat. I have it for a bit of an unusual reason - since I live on a boat at a marina, I needed a kayak short enough to store on a rack at the dock (we can't keep things on the docks) but that was capable of handling rough water since at the end of the channel is the open expanse of Tampa Bay with 9 miles of fetch and lots of boat traffic. I use it for relatively short (7-10 mile) paddles after work, or occasionally on a weekend if I don't have time to get to my long boats.
I was very surprised at how "turny" the Journey was. It might look like a Tsunami clone but it paddles very very differently. It was several years ago now but I think the one I was on had a skeg, and it was nice to use to make the boat track a little harder. I do recall it being quite quick for a 13.5 foot kayak.

Journey has optional rudder, not skeg. I think if you're not going to do distance then the rudder is not worth the extra weight. If you crank on your leans you can get it to turn like a stretched out ww boat. At least for me, it's more of a play boat than a real tourer.
It makes me wonder; How many touring/sea kayaks are made in the USA today?
I know of Eddyline, Lincoln and Wilderness Systems.
Who else makes touring kayaks of 15 feet and longer in the USA today?
(If anyone)
Great video and being someone that spent my 43 year work life in industry it was nice to see a prospering USA manufacture doing the type of things I spent a lifetime around.
The video points out what a great material plastic is and other than a few fasteners the total product is 100% petrochemical. All my grocery stores have now taken away plastic bags I wonder how long plastic boats have left?
Sounds like Current Designs Kayak went from Canadian to American made and owned:
https://cdkayak.com/Company.aspx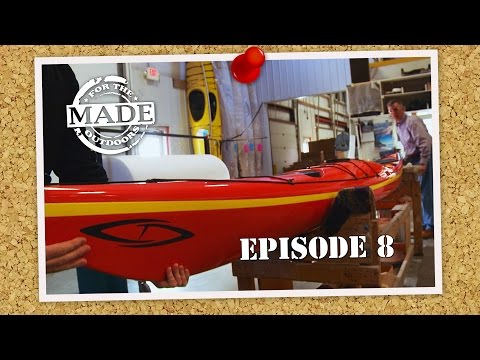 Their "Danish" line of their kayaks aligns with the type of venues I like. They also have their Point A-B boats in its "North American touring" line.
sing
Current Designs makes many of their kayaks here. All the roto molded. Many of the composite ones also. It tells you on their website.
They use to put the names of the people who made it inside in the resin.
Lincoln is gone as far as I know.
The old time PNet folks will remember a very enthusiastic (if not near fanatical) contingent of QCC kayak owners here early on. The QCC 600 and 700 models were considered be fast to very-fast kayaks.
CD seemed to have acquired QCC and then retire the line. QCC was sort of boutique but had a dedicated fan base.
sing
That's a little different, shopping bags are single use items for most people and then they end up being food for sea turtles and whales, a "plastic" kayak can be, and has been, made out of old plastic that isn't single use and can be reprocessed.
They don't look "gone' form the web site. But I really don't know. https://paddlelincoln.com
I love the look of their kayaks, but they are a LONG way from me and I have never even seen one. I sure can't afford one at this time, so it's more just wanting to satisfy my thirst for knowledge.