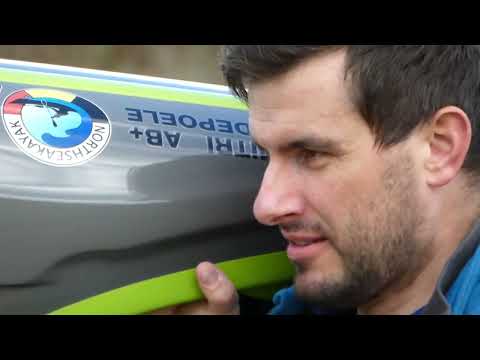 Thoughts on tie off?
Nice hull and skills
Cheap plug for Riverconnection.com if you want one. Lol call Marshall
…
so pretty and your shop is only 1653 miles from home
Hey Marshall.
How much does the fore-cockpit hatch encroach on foot room for those of us who need to move our feet around on an extended paddle? My Cetus (classic) had that problem, but my Valley 17.3 Etain does not.
From Hyde Park, NY that puts you in Havana, Cuba?
Only 2006 mile for me.
4012 mile round trip
Don't worry pick a day lunch is on me!
Ok back to tying skirt loop to kayak like shown in the video any thoughts?
I don't think I'd like to be tethered that close.
As with personal fit to a kayak = it depends. I'll start another thread on this with some measurement data.
Fort Worth, TX (76116)
I haven't made it to New York before but hope to some day.
Thanks Marshall.
In my own case, I have a short inseam and feet that are larger than one might expect. So a fore-cockpit hatch can be a problem, if deep enough to encroach on my feet. My 17.3 Etain has a shallow hatch which doesn't cause me a problem. As you say "it depends" and sitting in the kayak is likely the only solution.
Not a problem. Order 8 or more composite kayaks and I'll load the trailer to deliver to TX.
Get friends for group purchase of 8.
What are the
hulls?
P&H Virgo LV top and a Leo MV bottom
Not much in the way of response to your original subject.
I saw that video a while ago and thought that it was an interesting idea. So I'd also be interested in what others feel/think about it.