Hi there, I was looking for video showing scrambles in rough water and came across this,
it is incredible, its like she is getting on a motorcycle, no struggle, 7 seconds.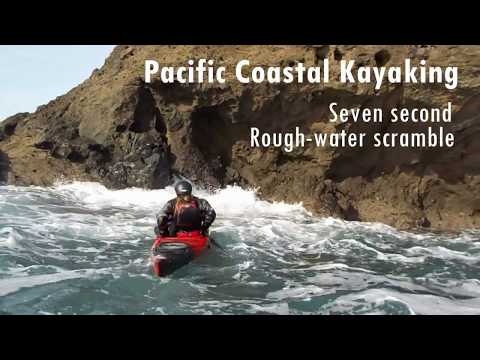 i watched it several times to see how she does it. One commenter pointed out, that the kayak had not capsized and was thus dry, so i guess that is sort of cheating.
Having several gallons sloshing around the cockpit makes the scramble the tough balancing act we expect .
There might be other modifications , e.g. lowering CG of the kayak
Also i initially presumed she is doing this at the edge of the rocks for drammatic effect of adding danger, but later i thought, could it be possible she can reach the rocky edge with her feet?
has anyone else managed to repeat this feat? and this fast? if this is genuinely feasible, i definately want to make it my first choice for self rescue
thanks