"Got a black magic Woman…"
New toy rules require that they be named after a song with its color in the title. This one's a two-fer because her model name is also in the title.
Drove up to NH to finally pick her up today. Northstar Magic in carbon layup. 5+ hours in the car later, I took her on her maiden voyage. Wow, just wow. Best canoe I've ever owned. Light (28 lbs), fast, and low to the water. Feels a little tippy when you first get in, but that feeling goes away real fast. Doesn't seem to weathercock, and handles waves really well.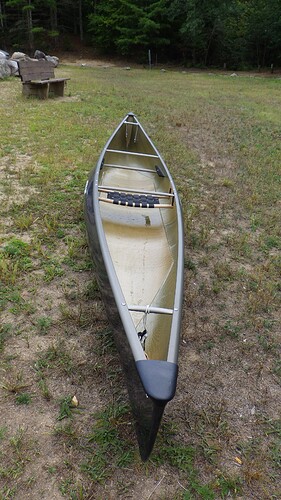 Love it!