I've been meaning to put some black Dynel skid plates on my Royalex Mohawk Odyssey at some point, following the excellent instructions by Mike McCrea and PBlanc at
Now, I hit a rock pretty hard and head on on a camping trip over Christmas, damaging my bow, so I have to do it right away.
At least the outer vinyl layer and ABS layer cracked. I don't know about the inner foam layer, but I suspect it's cracked as well. There's no damage visible from the inside of the boat. Here are a couple of photos: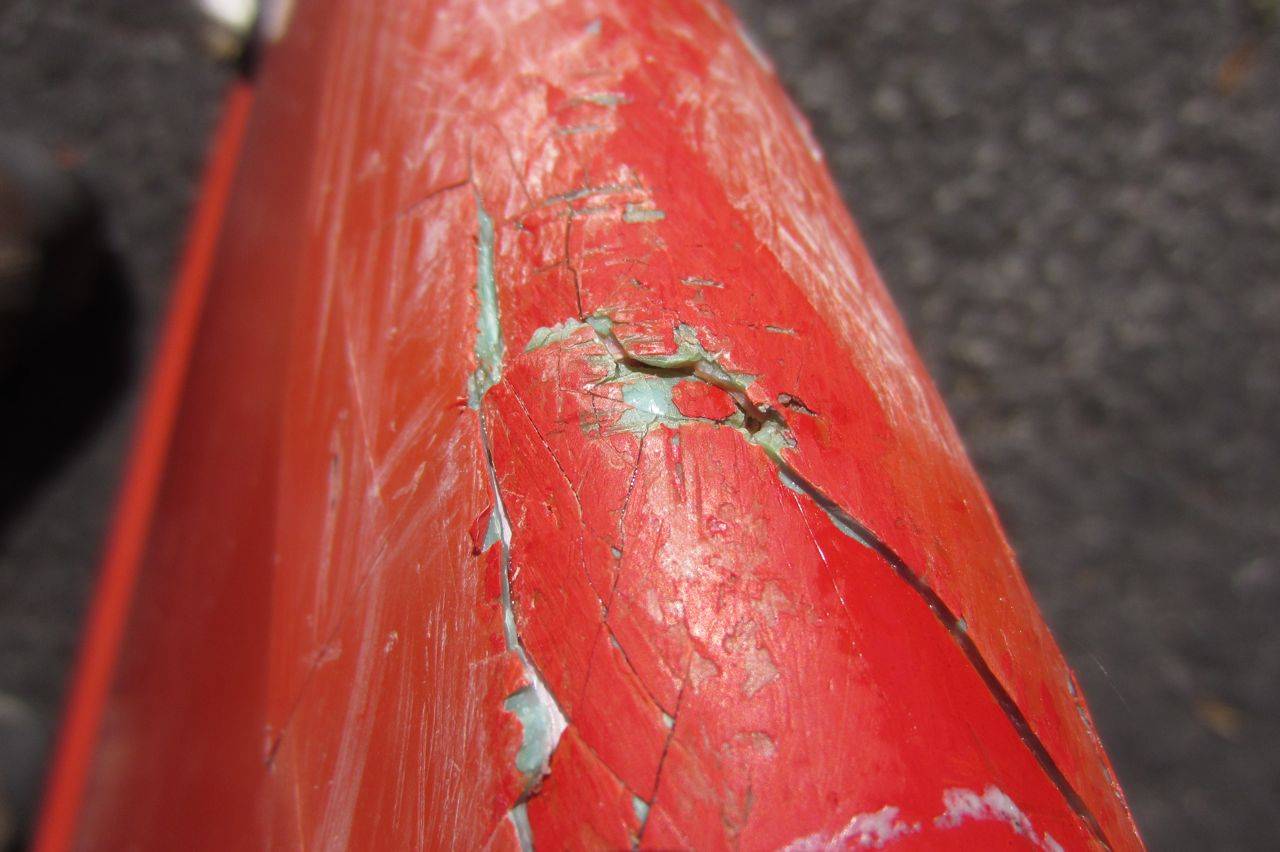 My questions: Can I save the boat with a skid plate? What prep work do I need to do to the damaged bow before I can follow the instructions mentioned above?