Went out for the first time in over a decade with a group. Given the reigning flatness in MassBay, I was lusting for some textured water. I hooked up with a seakayaking contingent out of RI. A dozen of us headed out to search for play in 2-3' swells, overlaid with some good wind chops. Rock play was the order of the day as we meandered our way towards a beach break approximately 3 miles away.
Not having done rock play in a long, long time, I hung back and watch the others go at it. I took a go at shooting through a couple of slots and saved my energy for the beach break surf. Unfortunately, I drained the camera batteries before we even got there. Bad power management. Despite that, I got a good surf fix in at the beach.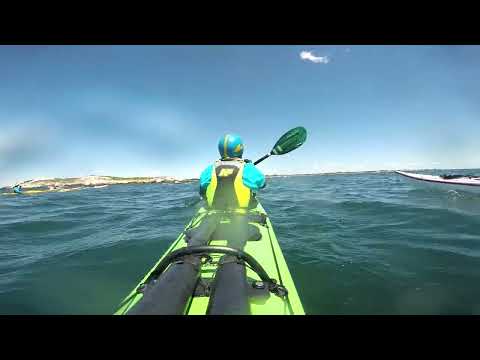 I enjoyed this group outing. No weird dynamics. The group was fairly well matched in terms of interests, skills and endurance level. A very first good and enjoyable re-introduction to group paddling for me.
Mahalo!
sing