I was hiking in Warren Dunes state park today; it's on Lake Michigan just north of the Michigan/Indiana border.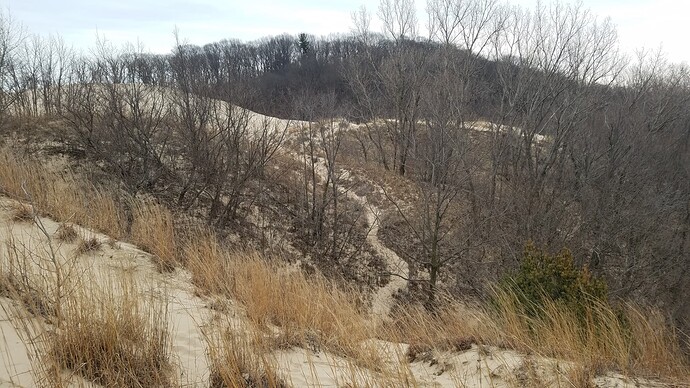 When I was done I went down to the waterfront and saw a group of young folks that had decided to splash around in the 37 degree water (45 degree air temp).
Seemed like a pretty crazy thing to do until I saw a young woman drying herself off in the parking lot and then I thought that maybe I should be more open-minded.