Right side below blue outline box small square mountain / sun scene hit that it will let you upload picture.
The cars can stay outside, we get a new one every few years anyway….

Rest in the basement boathouse. Here's a couple of them

Don't store any kayaks; don't own any.
Do store canoes; own a lot of them.
Here are how about 40 different canoes have been stored over the last 3 decades.
The count is now below 20; I think?
BOB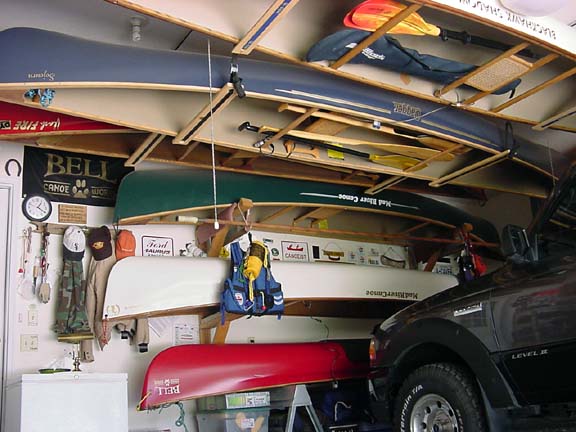 P.S. Think I duplicated 2 photos; sorry about that!
What the heck; the red SRT, and the little, 11'7" Blackhawk are pretty enough to see twice…
impressive (and I'm not a canoer)
lightest, heaviest?
longest, shortest?
best in WW, best flatwater(or fastest)?
most (count) by Manufacturer (& which)?
what are you getting next?
(I know not to ask favorite)
Heaviest has to be a Whitesell Piranha, if I exclude Chestnut Pal wood/canvas tandem I own.
Lightest would be a Bell Flashfire.
Shortest is a Blackhawk Shadow 11'6" or a Blackhawk Proem.
Have never owned a canoe over 17 foot in length; my wife and I went to solos for each decades ago.
My favorite ww solo was a Mohawk Probe 12 II.
The Bell Wildfire, and Mad River Guide are my favorite flatwater solos.
Fastest solos I ever had were the Dagger Sojourn, and a Mad
River Screamer.
I have owned more Blackhawks than any other brand. Also rans would be Mad River, Mohawk, Dagger, and Bell.
I no longer buy new canoes. I buy used "garage queens", or boats I think I'll enjoy restoring and paddling. Canoes in that category are too numerous to list.
My favorite canoe was 3 different canoes; (1) Curtis Dragonfly, (2) Swift SRT, and (3) Bell Wildfire in kevlar layup. All "regrettably" sold to finance other toys, wild women, Irish whiskey, etc
Category X (challenge to paddle boats) Blackhawk Proem, Perception HD-1, and Mad River Flashback.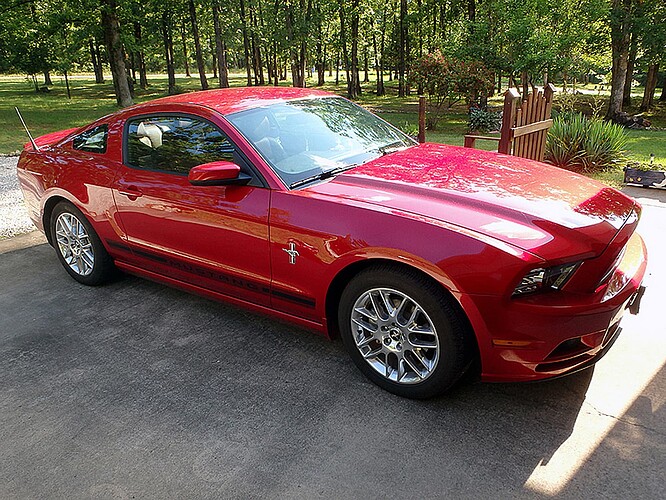 That was fun…
BOB
I have to find storage for at least 2 of my kayaks, one 17 feet and one 18 feet, no garage and my shed will not fit either of these but I do have a large crawl space under my house with 2 openings, I could slide the kayaks in there, if I do that how do I store them one their back w cockpit opening down or up and is that aa good idea, on boards , wrapped in something? I looked into a rack but it would be outside and the bay gets pretty windy, may lose the tarp and they can been seen from the street and this is a weekend house. so I am thinking under the house may be my best bet.
Crank 'em up, crank 'em down.
Built the garage with a 12' celling on the first floor originally for our motorhome. The height allowed me to build a couple of heavy duty racks for 1 or 2 kayaks each and the Mad River. Since then we've replaced the kayaks with much lighter solo canoes.

I don't usually store the Stratos on the boat but I think this was when I was rebuilding the rack it sits on so it was there temporarily
It normally lives here (usually covered)
Here is what i built 2 days ago. we have a boardwalk from the house to the garage and I have had the boats on sawhorses there all year. Kind of a good place to keep for loading on the car and out of the way. The 2 sets of horses took up a lot of space and were hard to mow under or rake leaves.
I was going to hang them from the rafters in the garage/barn but the more I thought about it more critters would find a home in them there than out in the cold.
I'm not too worried in storing them outside one advantage of having cheap boats.
Will stain the wood to match next summer.