Hey, y'all! Remember me? My new kayak arrived today. I wish I could say I was excited, but my life has been turned upside down - to include my kid needing multiple organ transplants (still waiting), me catching Covid in the hospital and it turning into Long Covid (I'm still sick as hell - this virus is devastating for some of us), and a move to be a bit closer to the transplant center but now farther from any water access. Anyway, it sure looks pretty in my garage! I am going to mount my kayak cradles for it in the next few days. Maybe I'll even get to paddle it this Spring. Once my son is on the transplant list, I won't be able to go 10 minutes from home, but we aren't quite there yet. At least this boat gives me something good to look forward to doing!
This one has metal flake after all. The first boat had some color consistency issues so the solution P&H worked out was to add the flake. It's more teal in real life. I don't mind the extra weight of the sparkle (especially since I'm not carrying it anytime soon). It's stunning and probably the last boat I will ever buy.
I hope you are all well. I'll have to poke around the forums and see what's been up.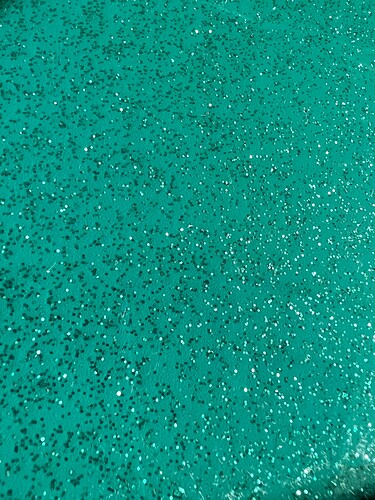 I bid farewell to LaaLaa today.